Grow Your Business Through Effective Partnering with the
P2P Maturity Model Playbook and Training Program

Today more than ever, partnerships are essential to building total solutions, business growth and winning against the competition. However, learning how to build the right partnerships effectively can be challenging, time consuming, and costly.
P2P Maturity Model Playbook
A quick assessment to determine priorities for building your partnering program
A step-by-step workbook with resources, and assets.
An example of partner journey through the stages of maturity.
IAMCP brings together the most talented people in the Microsoft technology industry, it's the best way to keep up to date with the latest and greatest developments first hand and extend your network and partnership opportunity! Rebecca Little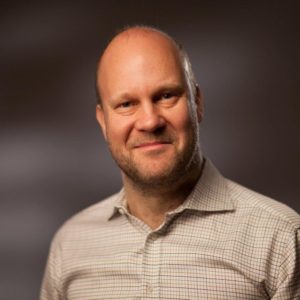 Per created the P2P Maturity Model based on his many years of experience as the longest serving President of the IAMCP and he is also co-author of the IDC whitepaper 'A Blueprint for Partner-to-Partner Networks: The P2P Maturity Model'. Recently Per led Scandinavian Managed Hosting Provider Idenet that he sold Spring 2016 and made a full exit from.
During Per's tenure as worldwide President in the IAMCP he led the development of the association from 4 countries to 44 and over $10BN in annual P2P revenue. With a strong passion for the Microsoft ecosystem and fostering P2P, Per enjoys helping partners to develop their businesses – now in the capacity of advisor, investor, public speaker and Chairman of the IAMCP.
See recordings from Per's Microsoft Inspire 2018 Sessions!
Connecting the dots in new ways for outstanding results is a signature strength for Shann. Equipped with years of Microsoft senior leadership experience in enterprise services, operations and sales positions, Shann is most passionate about helping others succeed in reaching their potential and getting the most from the power of technology and partnerships.
Shann's company, Devreve Inc. specializes in developing and implementing strategic programs for communications, women in technology and building partnerships for growth. With a background in theatre and improvisation Shann keeps it interesting by bringing fun and creativity to any opportunity.
See recordings from Shann's Microsoft Inspire 2018 Sessions!
Enthusiastic and insightful, Diana cut her business teeth in sales and sales management at some of the world's best organizations including Microsoft, IBM, Attachmate and Computer Associates. Her responsibilities included the development and management of partnership strategies, business and solutions development, marketing innovation and performance reporting. She enjoys working collaboratively with virtual teams, managing complex multi-partner engagements and developing partner and channel programs that deliver results.
Able to skillfully navigate the challenges facing both smaller partners right through to some of the largest ISV's, she has successfully built programs that include alignment with market leaders such as IBM Global Services, Accenture, McKinsey Consulting, Cap Gemini, Hitachi, HP and Dell. Her industry experience includes Financial Services, Distribution, Healthcare, Public Sector and Manufacturing.
Diana enjoys hiking in western Washington with her dogs, take-out food and a good glass of red wine.
See recordings from Diana's Microsoft Inspire 2018 Sessions!
Levels of P2P Maturity Model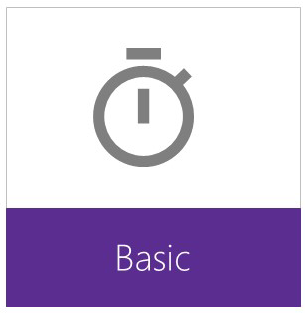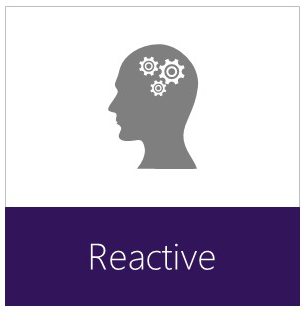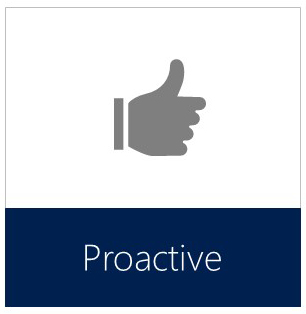 | | Basic | Reactive | Proactive | Dynamic |
| --- | --- | --- | --- | --- |
| Joint business planning | None | Ad hoc | Activity based | Annual plan with regular follow-up |
| Leads and pipeline | No sharing | Ad hoc, no structure | Share specific campaigns, some structure but outcome not measured | Shared process to generate leads, scheduled pipeline reviews, in-person meetings |
| Agreement | No template | Rely on handshake or deal-specific contract | Letter of intent | Formal contract that defines all aspects of the relationship |
| Sales compensation | No compensation for partnering | Ad hoc compensation for partnering | Alignment of referral and project-based compensation | Rationalized campaign-based compensation |
| Market messaging | None | Only when asked or in response to an opportunity | Ad hoc messaging; recognition of partners and capabilities | Fully integrated marketing |
| Geography | Locally only | Locally only | Gain access to markets in other geographies | Strategically use partnering for broader geographical coverage |
| Resource utilization | Subcontrator | Opportunity based | Predefined rates for shared resources; access to architects for sales activities | Integrated resources planning covering multiple competencies |
| Readiness and certification | No plan | Ad hoc, opportunity based | Joint partner training in overlapping areas, joint planning to reduce overlaps | Formal plan to earn certifications, use strength in combined advanced certifications to win customers |
| Product and customer support | None | Ad hoc as customers report problems; may have spreadsheet tracking system | Single point of contact (SPOC) for support; scheduled meetings to review customer and product issues | SPOC for support with shared CRM to proactively resolve and track customers and product issues |
| Customer relationships and satisfaction | None | Ad hoc, some 1:1 customer meetings to understand experience with each partner | Proactive management of customer satisfaction; shared references | Shared responsibility and action for customer service regardless of fault |
Ten Business Functions Defined